stormchaser6
(Perfect)
Location:

Germany

Join Date:

8/7/2018

Posts:

797

Member Details
Alaris's saber flashes twice, tearing through two strix in a row before she drives her seraph blade into the final one, searing off a clawed hand.
Julia roars in fury besides her and dives forwards towards the wounded demon, tearing at it with her claws and rending it clean in two down the middle.
As the last of the mundanes rush out the back into the kitchen, finally clearing the restaurant, the strix throw themselves forwards. Their limbs flail and their cavernous mouths are stretched open in a scream so high-pitched it is almost soundless. Most fail to land a hit on the well trained shadowhunters, finding only armour or air. However, a few strike true. One set of claws rakes across Alaris's scalp, while another cuts into Ling's upper arm. Caio is worst off and takes a bad hit the slices deep into his stomach.
Alaris and Ling both take 7 damage.
Caio takes 12 damage.
Nikolai's action.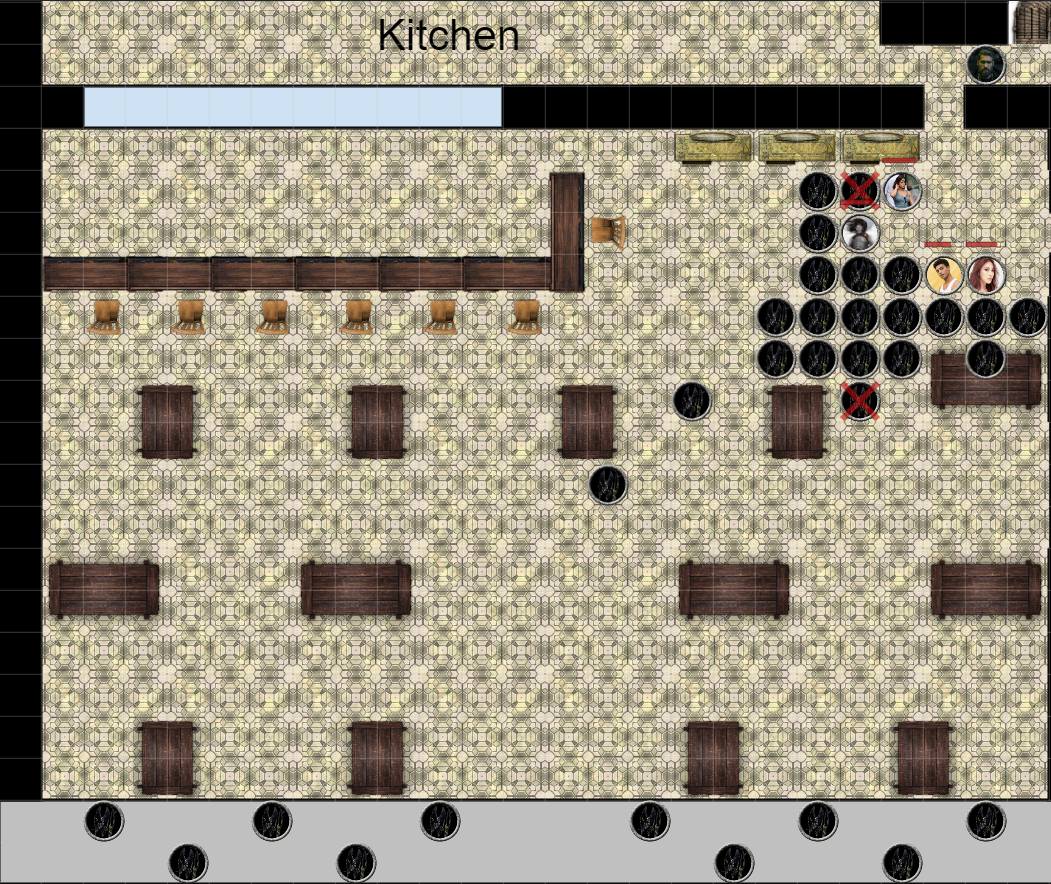 Chronicles of Arden: DM for Bründir, Hurrig, Jex, Seid, Thurston, Valaith and Vark
Dark Ages: DM for Magan, Gawen, Kara, Ewen and Guthric
Shadow of the Crimson Turtle: DM for Sovia, N-175, Leb, Ceph, and Derrab
Shadowhunters: DM for Ling, Nikolai, Caio and Alaris
Eberron Omega: Kyne Stormchaser | Wood Elf | Pheonix Sorcerer