WoobyDoobyDoo
(Perfect)
Location:

Not In Kansas Anymore

Join Date:

2/3/2018

Posts:

1,874

Member Details
15th of Kythorn, Noon
Tower of the Order, Waterdeep, Faerun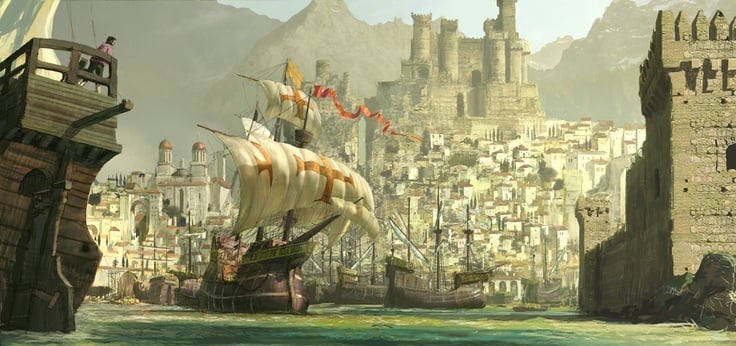 ---
Saberhagen smiles when you accept the job, and pulls a bunch of papers out of his bag. He looks over them for a second, then turns back to the party.
"Now, let's discuss payment. If you return Sladek alive, along with his possessions, you will be given five thousand gold pieces each. If, unfortunately, the mage has passed away, you will be given three thousand gold pieces each, if you return his remains and possessions. You will be lended a small sailing ship for your journey out to the island. If there are no questions, please sign these documents here."
He hands each of you one of the papers he retrieved from his bag and offers a pen as well, though no ink.
"This is a magical pen, it'll function without ink. I only have the one, unfortunately, so you'll have to share."
"Build a man a fire, and he'll be warm for a day. Set a man on fire, and he'll be warm for the rest of his life." - Sir Terry Pratchett