ChrisC1066
Veteran
Join Date:

4/13/2019

Posts:

42

Member Details
My new product, Fellozial's Ultimate Guide to Poison, went live a few days ago at DMs Guild, and I first of all wanted to thank everyone who has already purchased it. I hope you're enjoying it! I've included basic information about the guide below, and more details about its overall purpose, approach, and scope also appear in the "About this Book" section which is part of the preview you can open on the product page. If anyone has any questions or feedback about it, please feel free to post those here or over on the product listing page.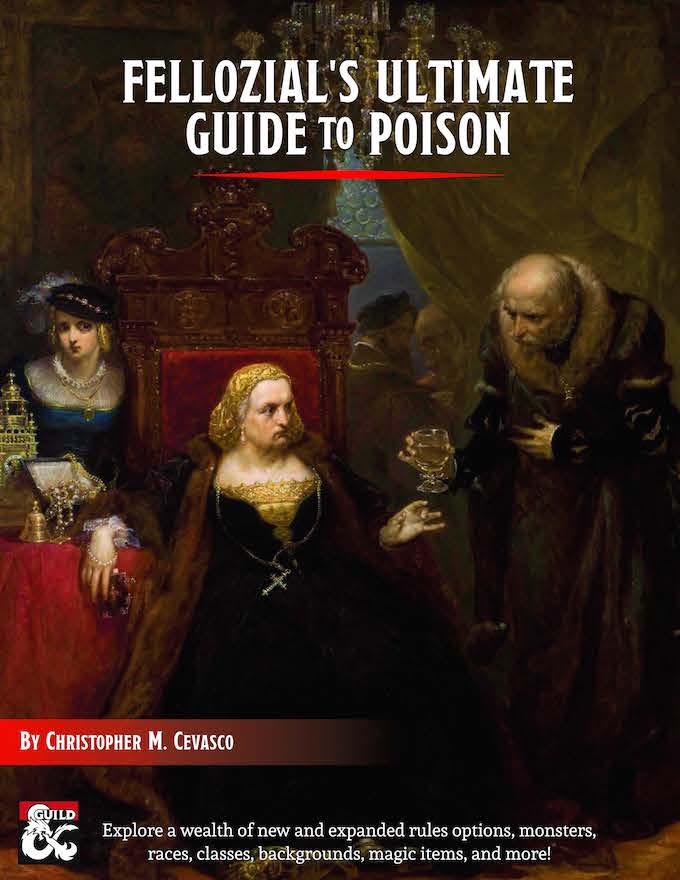 Fellozial Da'kiir is famed as one of the deadliest drow poisoners the Underdark has ever known. This 262-page tome gathers her poisonous wisdom, a lifetime of experience in the toxic arts, for use with the 5th Edition of Dungeons & Dragons.
Within you'll find:
Dozens of new poisons
Detailed, easy-to-use rules for harvesting poisons from monsters and the environment and for crafting poisons
15 new character subclasses—one or more for each existing character class (plus several new poison-centric options and variants for existing subclasses)
New races (and subraces), including the deadly medusaborn
22 new spells drawing on ancient Maztican hishna
70 new poisonous monsters, each with complete stat blocks, detailed descriptions, and lore (includes a revival and expansion of the classic demodands)
26 new magic items
16 named warlock patrons with noxious twists (representing all six official patron types along with two new patron types, and each with character customization options, detailed lore, and more)
3 new backgrounds and 7 new feats
Complete monster lists by creature type, challenge rating, and environment
Tables presenting poison as treasure
And more!
Read on, but be prepared to make a Constitution saving throw...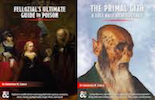 Author of Fellozial's Ultimate Guide to Poison, The Primal Gith, and other forthcoming titles at DMs Guild